I have been working in the garden to create a habitat for local wildlife. So far it's the spiders that have found a safe home. I saw St Andrews Cross Spiders, Leaf-curling Spiders and Net-casting Spiders. I've had these species in my garden before and it is exciting to see so many again this year.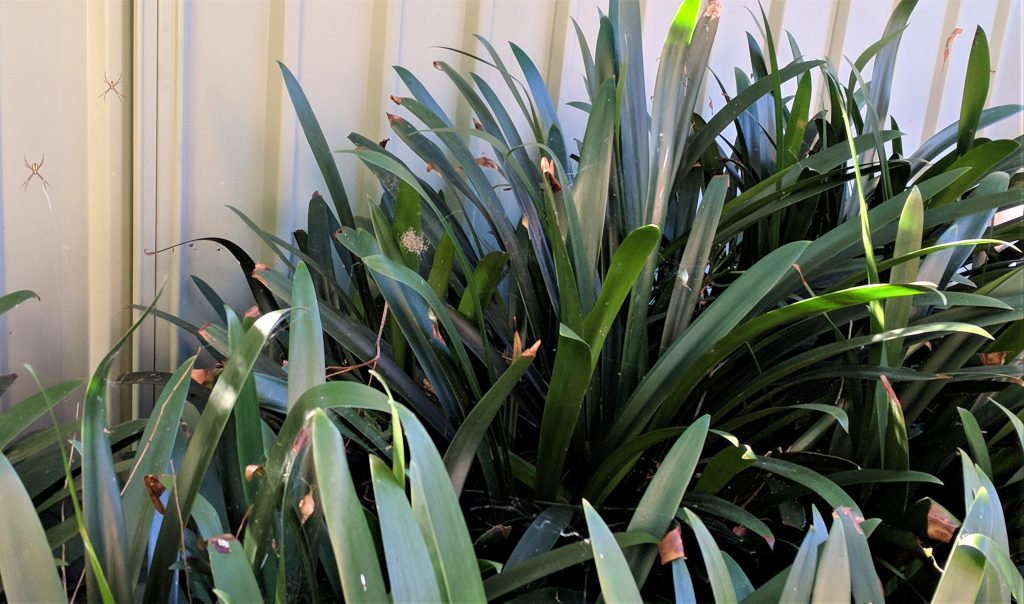 The new fence didn't impact the spiders at all. There were several different spider egg sac, some freshly hatched spiderlings (the fuzzy mass in the middle) at least 2 Net-casting Spiders, 4 Leaf-curling Spiders and 5 St Andrews Cross Spiders just is this section of my backyard. I've highlighted some below in case you missed them.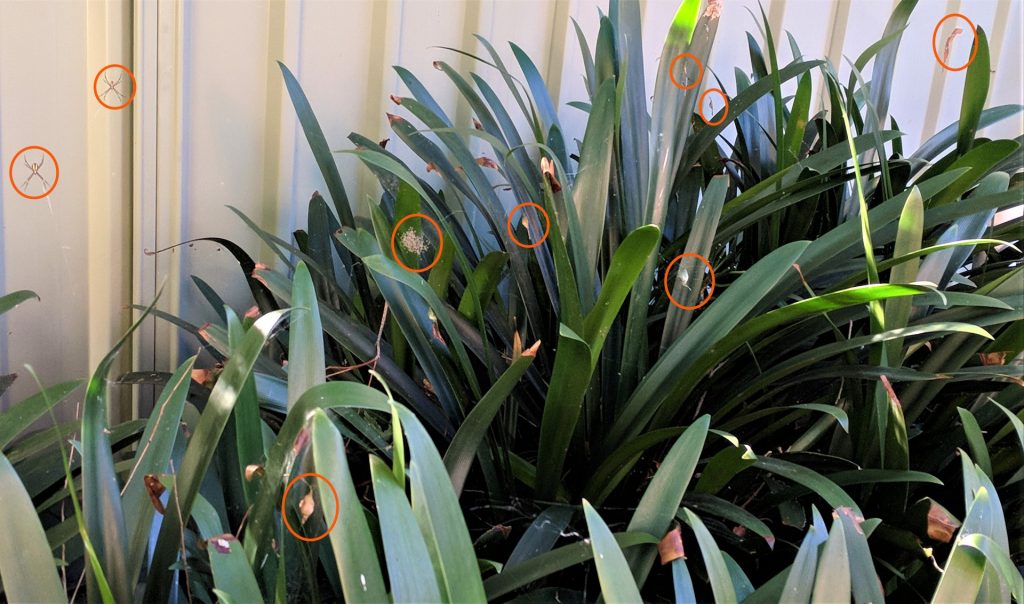 I got some close up images too so you can see more detail. I especially love the Leaf-curling Spider shots.
It has been wonderful to see so many spiders and other invertebrates making a happy home in my garden. Surrounded by so many spiders and their webs I was surprised to find a newly hatched praying mantis. It was about 1cm in size and almost transparent, unfortunately it disappeared not long after this photo. I'll keep an eye out, but I think this one has become someones lunch!
I have more spider images mostly from my backyard in the Spider Image Gallery. Find out more about spiders