Outdoor learning leads to a greater connection with nature and improves student engagement. Outdoor learning and play teaches critical life skills including resilience, teamwork and creativity and is also central to enjoyment.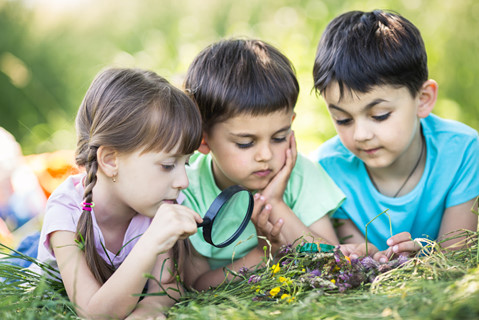 The Australian Curriculum section on Outdoor learning states it can be instrumental in:
the teaching and learning of self-reliance, interdependence and leadership
the development of an adventurous spirit
managing personal risks
experiencing safe journeys in nature
learning the value of lifelong outdoor recreation for enjoyment, health and wellbeing
understanding nature through direct experience; and the development of deeper human–nature relationships.
Any learning experience that can be undertaken in the outdoors or in a natural setting can contribute positively to a range of learning areas. The unique and specific benefits that outdoor learning can contribute to a student's education include:
providing direct personal contact with nature (the outdoors) in ways that promote enjoyment of outdoor activity and the natural world. Such enjoyment can be the basis for ongoing outdoor recreation and nature experiences, supporting personal health and wellbeing and providing the foundations for ecological literacy.
enabling perspectives on contemporary living and human-to-nature relationships. Through the provision of outdoor experiences, students have opportunities to reflect on healthy alternatives for everyday living and lay vital foundations for sustainability and stewardship into the future.
developing competence and safety management in the Australian outdoors. This includes how outdoor learning can teach students to assess risk and make judgements about their management of it.
enhancing wellbeing through guided reflection on involvement in group and individual activities that are challenging and adventurous.
developing essential personal and social capabilities such as communication, resilience, self-confidence, leadership, teamwork, goal setting, personal autonomy and initiative.
Hear are some simple ways you can integrate outdoor education with your class
The following is a UK publication and there are many transferable ideas to use in an Australian context. Some of the key finding include:
93% of schools believe outdoor learning improves children's social skills.
Parks, fields, and playgrounds are the most popular outdoor learning venues among 76% of kids.
Even teachers benefit from outdoor learning as 79% say it has informed their teaching methods.
50 ways forest and outdoor learning experiences benefit child development