Hawk Moth
There are an estimated 850 species of Hawk Moth world wide and 65 species in Australia. The highest diversity of Hawk Moths occur in wet tropical regions.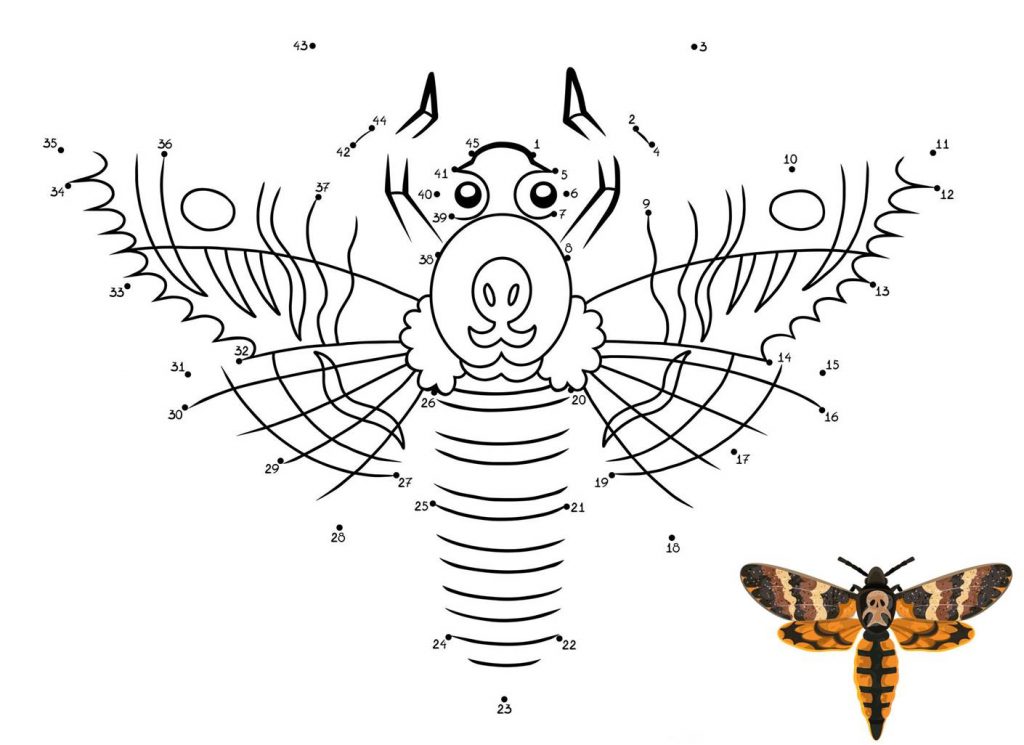 Identify moths in you are with Australian Moths Online.
Seahorse Dot to Dot
Seahorses belong to the family Sygnathidae which has over 200 species (half of which occur in Australian waters.