Discover more about Frogs and some of their amazing adaptions. There are also lots of ways to create a frog friendly backyard in your area.
Backyard Buddies
Backyard Buddies is a free initiative run by the Foundation for National Parks & Wildlife. It gives you simple tips to transform your backyard into a safe habitat for native animals.
Backyard Buddies are the native plants and animals that share our urban areas, waterways, backyards and parks. Backyard Buddies are also the people who value native wildlife and want to protect it. Find out how you can Backyard Buddy.
FrogID
What's that sound? Croaks, whistles, bleats and barks. Did you know that every frog species makes a different sound! By recording a frog call with our new app, FrogID, you can discover which frogs live around you and help us count Australia's frogs
Frog Habitats
Not all frogs want to live in a pond! You can use PVC pipe to create a habitat for tree frogs. Frog Tubes are an easy way to provide somewhere safe for tree frogs to live too. Use a 1 metre length of PVC pipe and stick the base in the ground. It provides a really moist environment for tree frogs for them to hide. You can also make a Frog Hotel.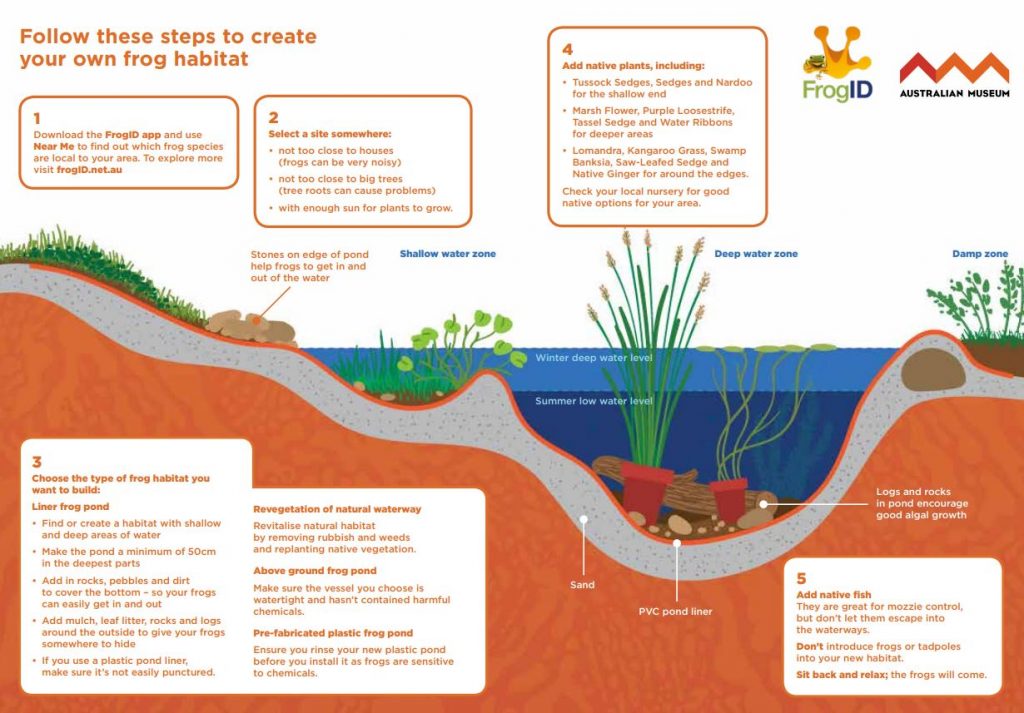 Find out how you can make a Frog Friendly Backyard