Explore the amazing diversity of marine life with My Journey Beneath the Waves. Take a journey beneath the waves to explore this wonderful world. Learn about some of these incredible animals, their adaptions and habitats.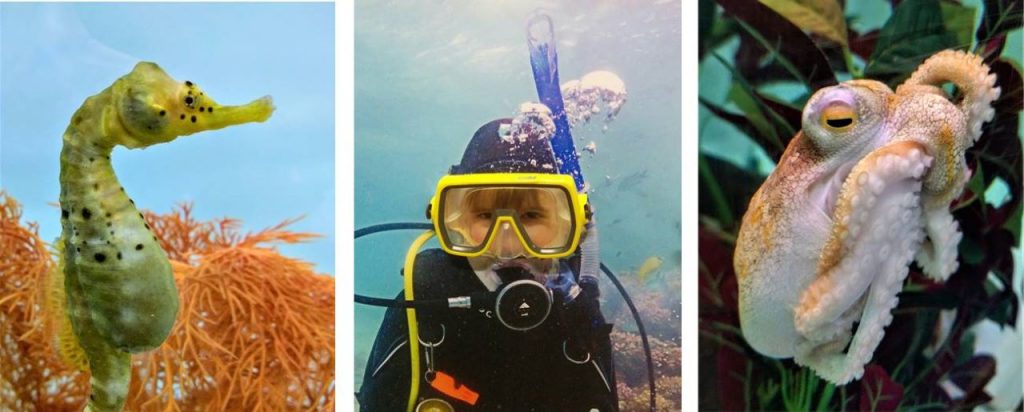 In this program students will:
Have a presentation on Australian marine life
Listen to some SCUBA diving stories
Explore different marine habitats across Australia
Look at different ways we can protect marine environments
Find out what you can do to protect our coasts and marvellous marine life.
Oceans contain the greatest diversity of life on Earth. Habitats range from the freezing polar regions to the warm waters of the coral reefs, deep sea hydrothermal vents to shallow seagrass beds and beautiful sponge gardens to giant kelp forests, marine organisms are found everywhere.