If you are on the east coast of Australia at the moment you have probably noticed that there has been a lot of rain. The high volume of rain is inundated catchments across the New South Wales resulting in repeated major flooding.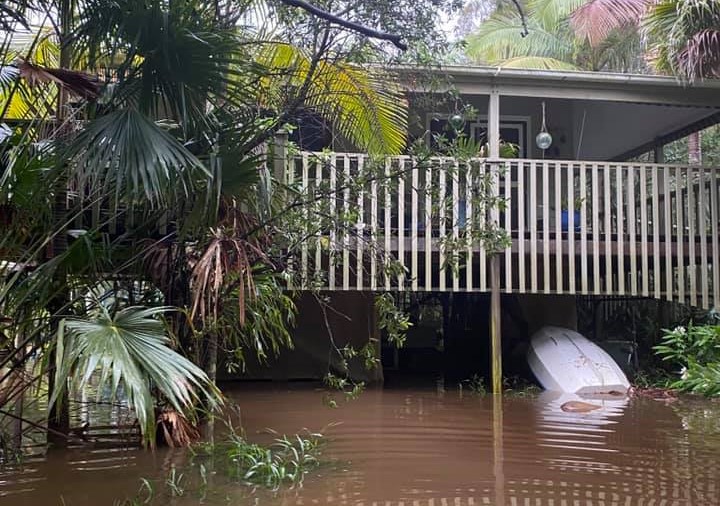 Multiple heavy rain events lead to super saturated soils and result in swollen river systems. There isn't enough time for the water to flow away before more rain arrives. The ground is already saturated and can't absorb more water resulting in increased runoff.
In many cities and towns this is made worse by hard surfaces; like roads, gutters, pathways and concrete drains. These hard surfaces make efficient channels directing the water into already flooded systems.
Typical Catchment
Catchments have water flowing into creeks and rivers and eventually to the sea. Floods in coastal systems are also impacted by the tides. A flood peak coinciding with the high tide will have greater impacts on low lying areas.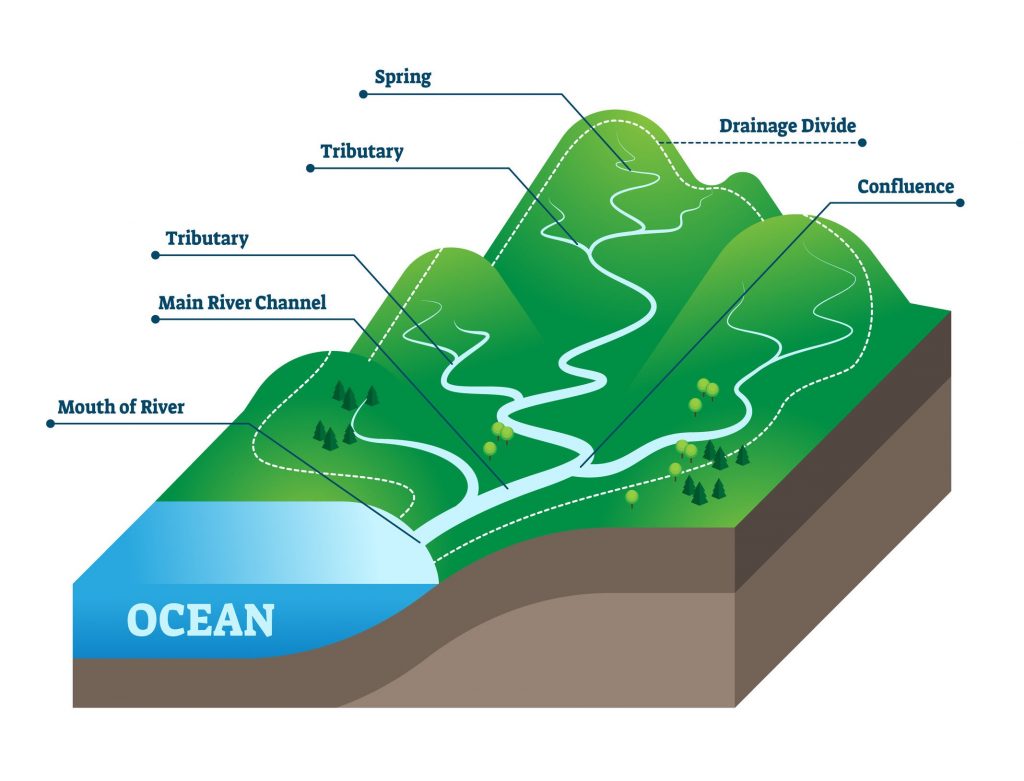 Why floods are so deep and dangerous in the Hawkesbury-Nepean Valley. Learn how the 'bathtub effect' makes this valley have one of the greatest flood risks in Australia.
The extent and depth of flooding is influenced by the unique 'Bathtub Effect' of the floodplain causing floodwater to back-up. The 'Bathtub Effect' enables dangerous, damaging flooding of significant depth to occur.
Most river valleys tend to widen as they approach the sea. The opposite is the case in the Hawkesbury-Nepean Valley. The river narrow downstream at sandstone gorges between Sackville and Brooklyn create natural choke points. Floodwaters back up and rise rapidly, causing deep and widespread flooding across the floodplain. Much like a bathtub with five taps turned on, but only one plug hole to let the water out.
Remember to stay safe